You're going to like this!
Our VIP Package has even more benefits!
The #1 Dental Hygiene Boards Review
30,000+

Success Stories, We Know
Exactly What You Need.

💥

99% Success Rate:

Outshining the 85% national average!




⏰ Unlimited Extensions:

Study until you pass, with no extra stress.

🌟 Claire & Team: Year-round, unparalleled

support

.
StudentRDH Has All the Courses You Need
Which Review Do You Need Help With?
99%
SUccess rate
vs. Boards: 85%
StudentRDH
4X Benefits
You Will Get So Much More With StudentRDH

Faster
Learning
🎥 Organized Videos
✅ Checkmark Style Book
📚 Practice Questions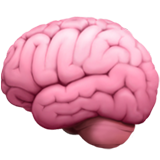 Better
Retention

🚀 Boost Memory Retention 🧠 500+ WakeUpMemory™ Techniques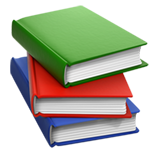 Case Study
Focused
🎯 Mock Exams with
Full Case Studies 📚
3️⃣ Levels Questions 🚀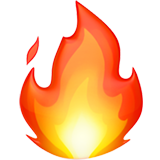 More
Flexibility
🎥 Everything is Recorded!
🌐 LIVE Webinars on Zoom
🔄 Unlimited Extensions!
99% Success Rate

Organized, Easy-to Follow, Proven
Study Guides
with Keypoints👍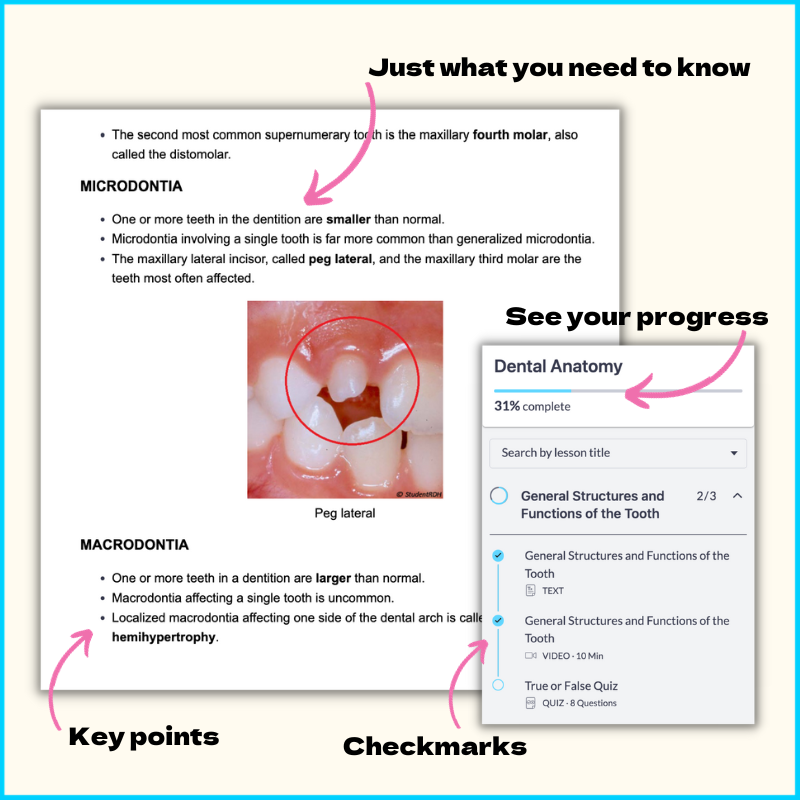 Full Mock Exams
with Timers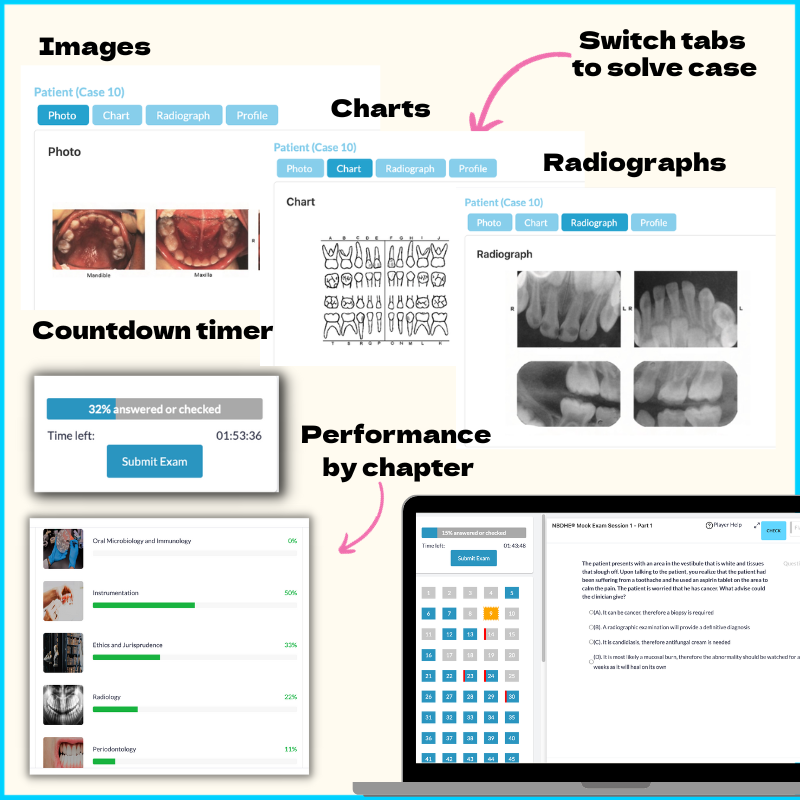 Challenging
Quizzes! 🧠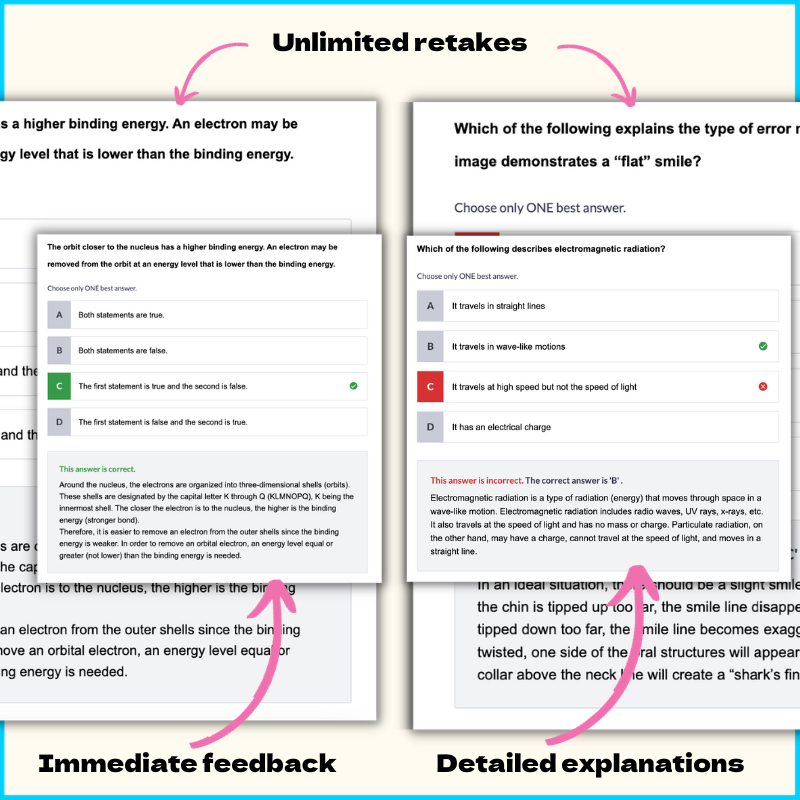 WakeUpMemory™
Techniques!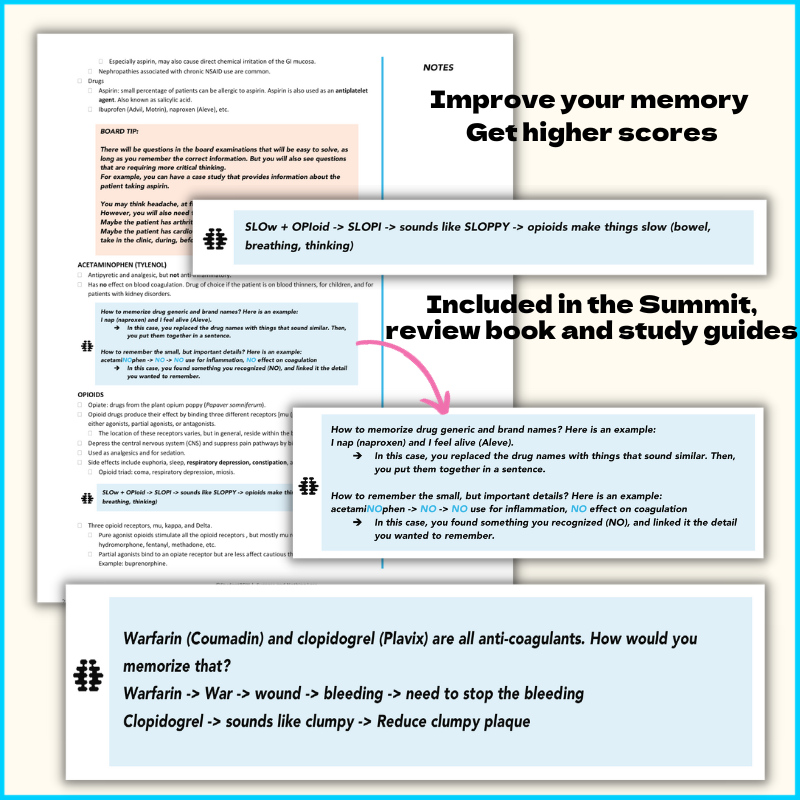 100% Satisfaction Guaranteed!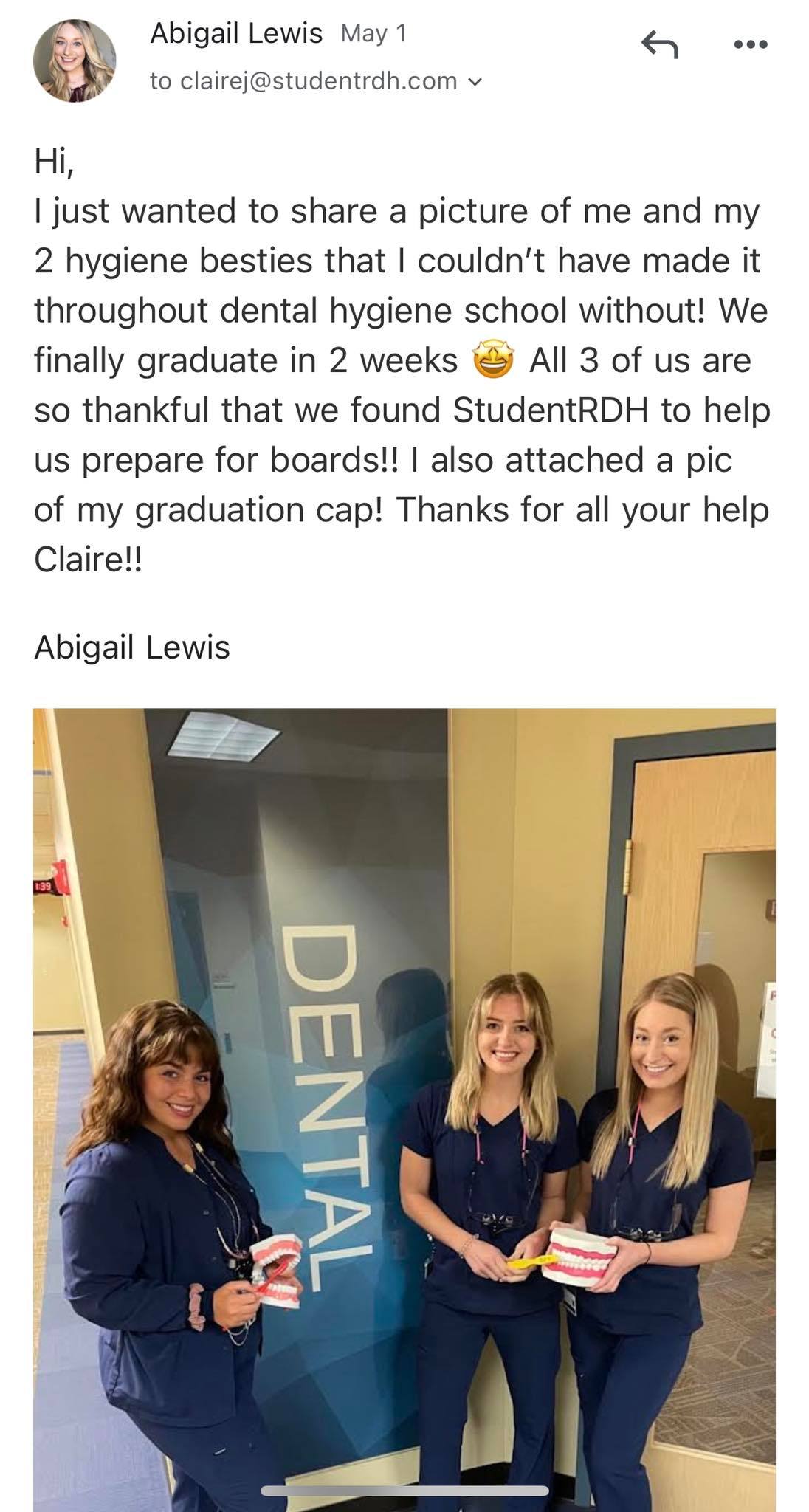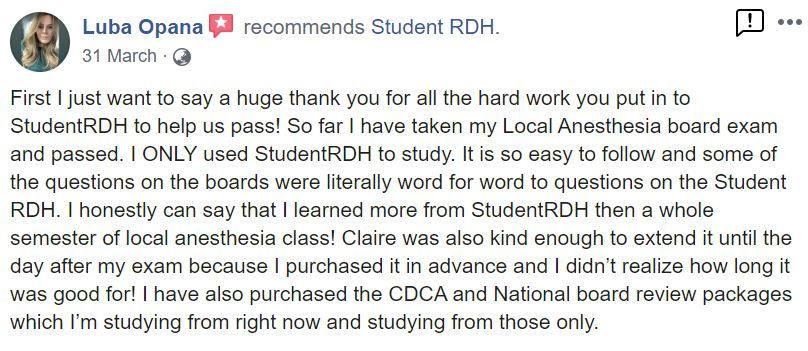 Our #1 BEST-Seller:
NBDHE VIP Package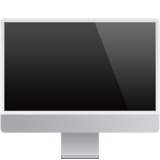 Live Online Summit
Key concepts & difficult principles via ZOOM. Enjoy endless replays🌟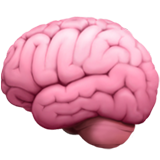 WakeUpMemory™
500+ WakeUpMemory™ tips by '19 Champ Claire for rewired recall! 🧠🔥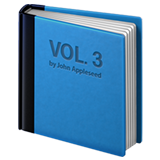 Book
Quick-delivered checklist pages with WakeUp Memory™ & vivid colors 🚀🌈🧠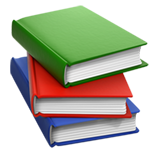 Practice Questions
⚡️Instant feedback on 5000+ questions of all levels - Only at StudentRDH!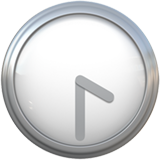 Mock Exams
NBDHE® mocks & case studies with timer and detailed explanation ⏲️📚🎯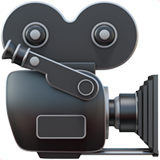 Study Guides + Videos

Covering every topic for the NBDHE Focus on high yield concepts 🌟📚
EXCLUSIVE VIP CLUB:

NBDHE updates webinars, case studies workshops +++
Stay up-to-date
Upcoming Live Online Summit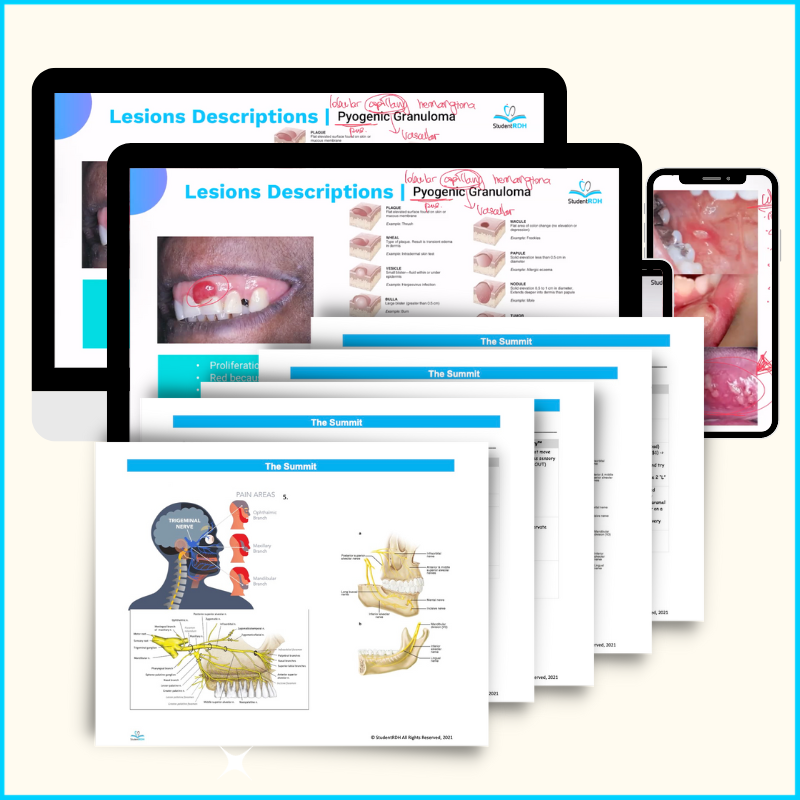 Maximize your winter break!
Summit LIVE via Zoom
10 supercharged courses
NBDHE mastery


January 2, 2024

How to Crush Your Case Studies & Other Tricky Questions
7-8 am PT | 9-10 am CT | 10am -11 pm ET
Process of Care
8:30 - 10:30 am PT | 10:30 am - 12:30 pm CT | 11:30 am - 1:30 pm ET
Head and Neck and Dental Anatomy
11 am - 1 pm PT | 1-3 pm CT | 2-4 pm ET


January 3, 2024

Pharmacology
7-9:30 am PT | 9-11:30 am CT | 10 am -12:30 pm ET


Instrumentation and Infection Control
10 am - 12 pm PT | 12-2 pm CT | 1-3 pm ET


January 4, 2024

Radiology
7-9 am PT | 9-11 am CT | 10 am -12 pm ET

Periodontology
9:30-11:30 am PT | 11:30 am - 1:30 pm CT | 12:30-2:30 pm ET

Oral Pathology
12-2 pm PT | 2-4 pm CT | 3-5 pm ET
January 5, 2024

Medical Conditions/Emergencies
7-9:30 am PT | 9-11:30 am CT | 10 am -12:30 pm ET

Community Dentistry & Research Principles
10 am - 12 pm PT | 12-2 pm CT | 1-3 pm ET
Speakers:

Claire Jeong, RDH, BS, MS
Melody Wright, RDH, BS
Lisa Mayo, RDH, BSDH, MHA
Dana Paladino, RDH, BS, MS
My favourite thing about StudentRDH is the support!
I always felt StudentRDH was great, because the information is presented in a way that is super easy to understand.

One of the main things I like about StudentRDH and why I would recommend it to others is the support, knowing Claire is always there to answer your questions and knowing that you're part of a community and that other people are doing this with you.

- Michael Khan, FTCC, North Carolina
Empty space, drag to resize
Trusted by thousands of
dental hygiene students
I went to a 3-day seminar but I didn't feel I was as well prepared as I could have been. StudentRDH was the perfect option for me, it's very well organised and you can see which subjects are your best and worst. I feel like StudentRDH is the way to go, you will be very well prepared and confident!
- Brittany Glauz
@BrushwithBritt
I passed the Nationals on the first try thanks to StudentRDH. When I took the exam, I felt a sense of peace because I knew a lot of the questions. I was never really a great test taker but after using StudentRDH I felt very comfortable. If you don't know which board review to take, please choose StudentRDH!
- Deidra Russell
I found out about StudentRDH through my teacher, she had the book and I loved it! I don't think I could have passed the boards without it. The WakeUp Memory™ techniques were so helpful, especially the medication names, a lot of them were on the boards. I recommend StudentRDH, my class got better results than with other board reviews!
- Mallorie Allen
Ferris State University, MI
Why StudentRDH? We Know Our Stuff! 🚀📘 and we will never give up on you
100% recommended
100% recommended by fellow students
-
they all wanna share with their squad! 🗣🚀
Unlimited extensions
Unlimited extensions
till
you pass - with $0 extra
charge! 🔄 🆓
Home-study Power
Study at home & feel not just ready, but
unstoppable &
empowered
!
💪🏠
Amazing support
Experience learning that's
4X more productive
& entirely on your terms! 🚀📚
Not quite ready, but don't want to miss out?
Get our
VITAMINS

: Mini-reviews via email (FREE), weekly + Important boards updates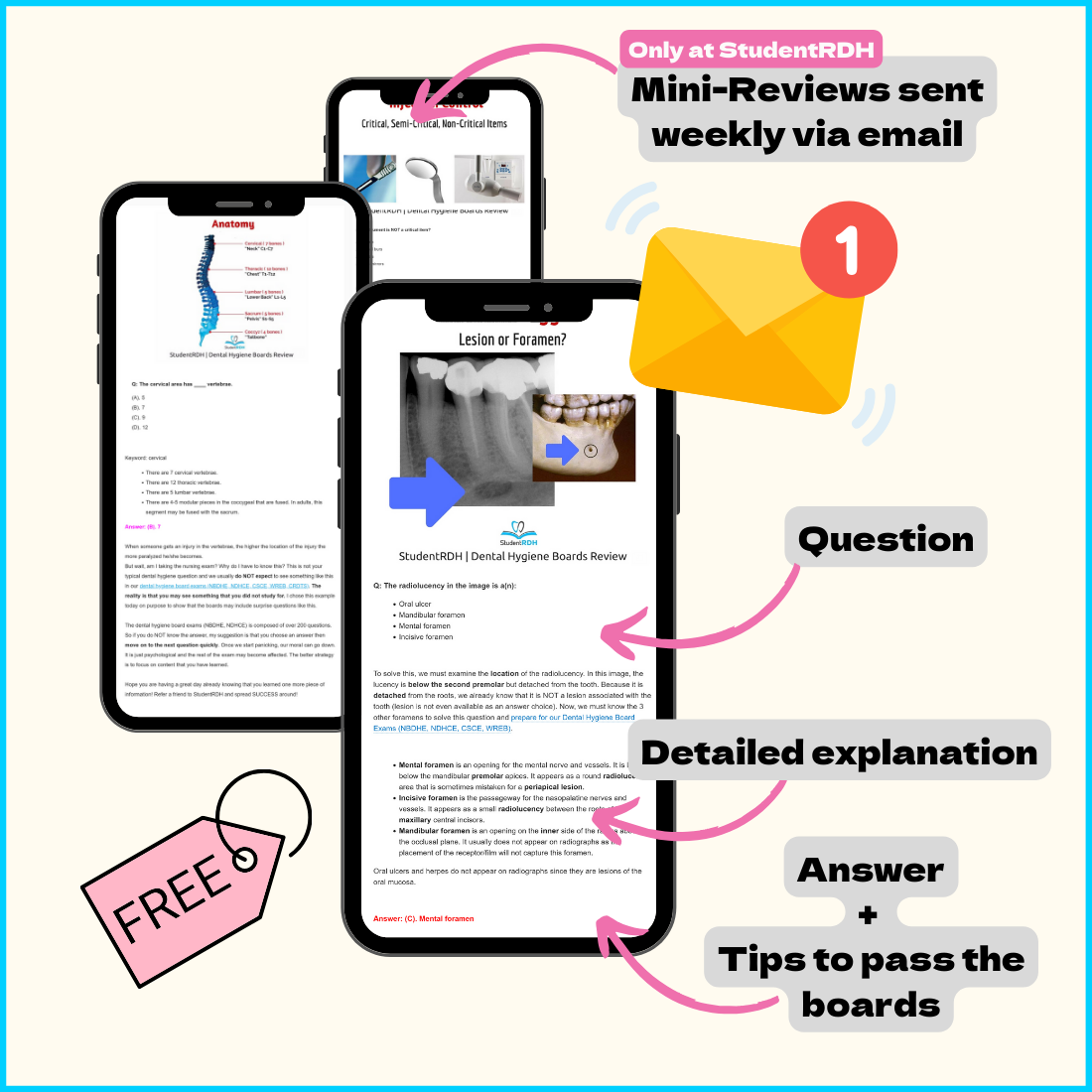 We are here for you.
📧 Got questions?
Reach out:
[email protected]
🌟 99% Pass Rate:
We're not just good, we're the best online choice.